Incubator Programs
Written by Duarte Castelo Grande de Carvalho (dcgc)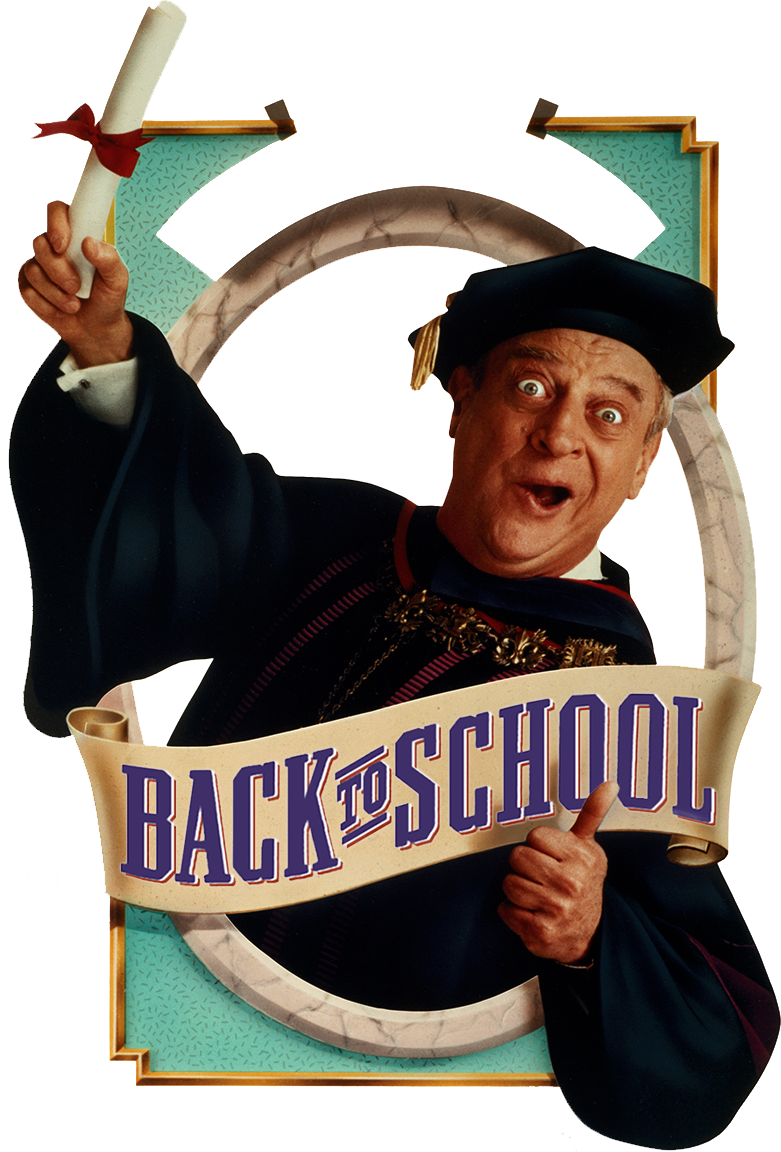 I participated in a Vendor Incubator Program back when I started working and was finishing my studies. There were two reasons why I wanted to participate in such a program: expand my professional horizons (learn more from other people and differently, and if the possibility materializes, work abroad) and start a new personal challenge (take care of things independently and start a new life elsewhere). I think I can safely say that the objectives were fulfilled and met, and that I have learned very much along the path (not necessarily what the Vendor wanted to teach me, but about life in general). Unfortunately, you can't force creatives into a box because if you try, they'll no longer be creative. And no one will want your box. This is what I quickly found out at the end of my run and when I finally moved on.
One day, I stumbled upon the Vendor Incubator program, and it piqued my interest given it was related to the Academy I was studying at (either the Vendor or the topics). At that time, I was studying at the Academy like always and was trying to figure out what I could do differently from the others, because I was getting tired of everything around me, and specially, tired of the routine. So, I decided to apply for the program. First, I got a phone call: you prepare a basic script for the conversation you will be having, you talk to the lady on the other end and explain to her why you want to participate in the program (selling yourself). Then, you have a quick chat via conference call with some Vendor University Relations lady, or someone else related to the program, outside of the country and get amazed at being able to practice your English with someone foreign, because the people from my home country are dazzled by everything that is foreign. After the approval from these people, you get to go to the office of the Vendor company and attend a one-day event with several appointments. Of course, from where I come from, everything is in the capital, and I was living in a not so favorable city (seen as a second-class citizen) and was forced to go there (fortunately they refunded the cost of hotel and trip; it was nice of them).
This was the real start of my Incubator path. What followed next showed me that what you think is out of this world and what you see from the outside and from the sidelines, and what you contemplate as magnificent… sometimes it really is not what you make it out to be.
The First Tasting
Are you excited about technology? Would you like to meet Vendor engineers? Would you like to learn more about Vendor as an Employer? Would you like to learn how Vendor is supporting students' employability? Welcome on board. Vendor Incubator Program is a special educational program designed by the Vendor organization, Vendor Academy, and other bullshit institutions to support employability of Vendor fanboy students and graduates interested in technologies from the Vendor, and of course, starting a career in IT working for the Vendor that you must worship.
The Vendor Incubator Program is for students studying a STEM degree (preferably in their last year of studies) or graduates with some Vendor technology interest and some knowledge (it doesn't have to be much, really), who are ready to learn and develop, and see themselves as professionals in the IT industry in the future, and of course, another cog in the wheel. You will benefit from a free Vendor course delivered online (that you can get yourself) as well as experimenting with cutting-edge advanced technologies (because you need to access them yourself), soft skill seminars (the art of improvising) and webinars delivered by Vendor experts (another lunch and learn mandatory sessions that Vendor engineers are forced to deliver) during regular virtual meetings (bridge call) and/or live office visits (at least there is free food). There will also be a chance to upgrade soft skills, customer facing skills and other related skills with persuading people on doing what you want them to do. For those interested in automation and programming, there is the possibility to participate in projects where no one participating wants to do anything and where the person in charge, is uninterested in it because they have better things to do. Python and other Network Automation tools that are in the tip of the tongue of Vendor companies are also reinforced to participants of the program because… well, because it is what is popular. They offer another pointless course and certification for it, which can result in another useless qualification.
This program is offered from the beginning of the school year and the application process usually starts in the middle of the school year. Whatever you do at this place – from outdated snake-oil IT products and silver-bullet promises, to monolithic software solutions and slavery consulting - your transformative ideas can propel friction between the masses and fuel disruption in the mundane workplace environment, so you better behave. Making what's not yet thought of a possible reality – sounds like you? You should move on and look somewhere else.
All jokes aside… what is it really?
In truth, the Vendor Incubator Program is useful in several fronts for a graduate from a university: first, you get to witness an office environment and the related shenanigans of a bigger company, especially if you started working in a smaller place (which is usually the case in my country); second, you get to meet other students from other universities in your country and see the level of education from the other institutions first-hand, and compare yourself to others (and be amazed by the clear differences in the teaching); third, you get to finally have a small hint on what is "out there" in terms of what you need to learn regarding technology. A program like this, that forces you to move out of your comfort zone, "learn and adapt" and fight for your spot, is a practice of what is yet to come.
Before the official admission, there is a full-day event at the Vendor office, and you must undergo several tests and interviews. I remember the day clearly: I put vacation at work, I went alone on the train, took my laptop and things, and stayed at the hotel. It felt like vacation to me because from where I come from and due to the social status, you don't get the luxury to have vacations or small trips occasionally. You live to work and you breathe to study, because if you don't do this, you are screwed. There was a multiple choice answer test containing basic networking and system questions (the type of tests that are made for beginners), an interview regarding soft-skills (the type of interaction where you are evaluated on a psychological level), a questionnaire regarding my background (the type of inquiry that evaluates your social level) and finally a simulation exercise regarding customer interaction and troubleshooting (the type of drill that tests your approach to deal with problems/situations).
This was exciting at the time, going through this: you don't really get to step foot out of the local area you live in (most of us don't even fully know our own country) and you are usually surrounded by downers (negative thinking), nettys (constant denial) and small-minded people (people who thought life was what was given to them). These are not good or bad people per se, just saying that they are not the most admirable type of crowd, and certainly looking back at it now (living abroad), not the type of people to stick around with. If there is one thing that is certainly true about living abroad and told by emigrants sharing my nationality, is that living abroad really expands your view on your background and home. Enthusiasm exceeds because everyone is eager to go through this program, after all, it offers something that no other education institution can. You get to know a group of people from abroad and from other cities of your home country, but also, you get to understand how daily work is achieved in these types of companies, how do the engineers tackle the technologies inside the Vendor company (what are the struggles and what are the lessons they have learned) and to have an opportunity to enrich your curriculum and to get to know more of current technologies that you wouldn't have the opportunity otherwise (e.g., in my Academy we dealt with old technology (as it was instructed by the curriculum of the Academy)). The initiative is tremendously well thought-out: students who want to pursue a career in the same field as the one introduced by the study topics in the program, have an opportunity to get an advantage on understanding the market better, having them apply and work for it afterwards. In addition, they get to understand different types of roles inside a Vendor company, how those roles fit into different departments and how those departments, or teams within them, interact with each other, and understand the standard way a Vendor company operates.
The election and choosing process into these programs is typically based on your current situation at the university and what you show in these interviews. Recruiters in these sessions are looking for people that (blindly) love to work with products from the Vendor (if you study or studied in the Academy, even better), but more importantly, they are looking for people who can articulate themselves well on why they decided to apply to such a program. Usually, motives such as "I want to join Vendor company" and "I want to work on XYZ domain" don't cut it because they are either too broad or too desperate. Recruiters look for students who have done different things regarding the topics of their interest, students that have a specific goals on their minds, that can expose clearly what they want to learn and what they want to do in the future (plans), students that do not shy away of spending their free time and/or money into pursuing those desires and dreams. If recruiters see people with these characteristics, it tells them that the person is persevering, diligent and willing to listen and learn. These can be good qualities if put into good use but can also be qualities that can be misused if the intentions are not the right ones (as is usually the case). Engineers interviewing, on the other hand, expect people who may not have the full grasp of all the technical topics to have good thought-process, rationale, critical thinking, to be able to tear apart a situation and contemplate what are the options to consider following and what are the good and bad choices. Of course, regarding how much you know, different engineers have different expectations, and some engineers might be nice about it and have the empathy that students are not on the same level… and some engineers might not be as nice and destroy you in the interview with several questions that require a great deal of effort. Fortunately, the decision weighs on both persons and the head or runner of the program decides on the students that will be admitted.
The Call
I was at the Vendor academy. For me, those academy classes were a way to extend my knowledge and learn differently, outside of the university curriculum, and it gave me an understanding that in the traditional bachelor's/master's degree, you don't necessarily learn everything that is out there, and more importantly, you don't learn everything that is relevant in the industry. From my side, a lot of chips were put on the table, a lot of cards were played, and I was anxiously waiting for the results of the plays (the call). It is said that life changing moments happen when we least expect, be it catastrophic and grievous, or worthwhile and joyful. I got a call from an unknown number, and I was not expecting that at all. I was exhausted from work (having to learn and get to speed with how everything works) and I was getting frustrated once again with university (everyone who studied at an university knows how the story goes). A lot of learning outside of working hours and lot of projects at the university, looking at the phone screen, I felt that something important was about to happen. I answered and after a few minutes talking to the person on the other side, I couldn't believe it: I was told that I have been accepted into the Vendor program. When I applied and went through the in-person day, I have to say I doubted that I would have been accepted. I really felt that even with me pouring my hearth out that day and fully striving to make the best impression possible, that it would not be enough. It felt invigorating and gave me more confidence that I was going in the right direction.
I told a few select people but news travel fast (even when you don't want to). My instructor and some teachers were happy to have a student to get admitted into the program, given that the program was not even advertised in my university (and with no connection with the university) and having the first student from my city to go to a program like that, given that all students were from the capital city and from a particular university (bias). For sure it felt like a badge of honor and showed that I had different aspirations an capabilities. I hated the structure of the university because as we all know, university teaching is old and archaic, and felt like it was not fitting to my style of learning. Having the possibility to participate in something different from what is normally studied, meaning bachelor's and master's degrees with backwards and delusional teachers and having no contact with reality (even though the university I studied at, "handed out the pamphlets" saying otherwise), it gave me a feeling that I was about to walk into something special. Other students despised this, and consequentially, other students despised the elected student. This fierce competition exists in different environments and is to be expected. I continued doing my own things and following the same path as I was walking. An email that was sent to me afterwards explained all the logistics. I was willing and ready to spend my savings and free time and use my vacation days at work to be able to participate in the program. I saw it as an opportunity, and I knew I had to seize it. It was meant to be.
The Structure
The Vendor Incubator program was divided into two ways of presenting passively: webinar and seminar. Having self-studied and studied at a university, I was accustomed to these types of classes.
Webinars are usually done by several Vendor companies and other communities, who want to present a product or want to discuss some topics with a guest. Besides the academy lessons and what you learned from the material and books; the internet was your only choice. The internet is a free reign ground and if you have been using it for a long time (navigating through "unknown waters"), you would find out what you were looking for, specifically regarding study materials for what you studied at the academy. Webinar from the Vendor and presentations or trainings regarding the Vendor products were the alternative. All of this was a supernumerary approach if you attended a very good academy and had good quality lessons (I had to watch banter, occasionally). We had conditions, something that I would learn that maybe other students in other countries (participating in the program) didn't have. We had access to physical equipment when needed, we had access to good classrooms (fully equipped), and we had materials to study from. The rest would be a surplus. So, the format of a digital training was not new to me and was welcomed (I could watch it anywhere). The best part of it was being able to watch the recordings. You watch at your own pace, and you watch it when you want. The downside of webinars is the lackluster presentations you usually face. The more you know and the more you want, the less patient and the more rigorous you get. Webinars where someone presents the same basic topics over and over (that you should have as a requirement for the session) and where there are no actual details on how something work (high-level explanation) is our everyday bread. Unfortunately, it would turn out that the webinars at the Vendor Incubator program, would not be far from it.
Seminars are usually attended in-person. Because of the multicultural and expanded nature of this program, most countries (except the country hosting and creating the program) would have to attend to the seminar remotely. So, I would have to travel to the capital city, spend the night at the hotel, go the next day to the seminar and connect remotely (watch it from a screen). Despite this hilarious logistic requirement, I have to say that it was for the best. Being at the Vendor's office and getting to know my other colleagues who were participating in the program, was a different experience and an interesting one. It showed me how students from another city and university are. I got to compare, and I got to see what the fuss was all about: is the capital city, the peak of quality regarding our country's study crowd? People are different, meaning that you will face different students. Maybe the city itself can provide more to the people, but people are different everywhere, and you can also get bad apples in different baskets. I can say that I was fortunate to have welcoming and interesting colleagues, maybe different attitudes and ways of thinking, but certainly a unified group (that is, until the end was near and high stakes were involved). For me it was relevant: shaking up my routine by visiting another company office, being able to partake into a training done differently, was huge. People might think I am over-exaggerating, but then again, people have different upbringings, backgrounds and life, in general. For me at the time, it was a boon offered to me that I would never forget. I am always grateful for what I had and have, even if the same people/institutions turned the coat on me in the end. I disliked seminars in general, listening to a presenter in-person, much as I dislike having to listen to someone present at a conference. Fortunately, the seminars were recorded, and I could watch them later. Again, we have tools and means to convey the same message, allowing the attendee to consume it at his/her own pace. I understand that you feed off energy from the crowd and the people at the stage, but maybe it is due to the fact of how I am wired: I just care about the content, not the people.
In the edition I participated in, there were initiatives in having a select group of students participate in different projects (e.g., automation) and in other non-technical activities (e.g., language exchange). The notion of students wanting to participate in these projects was novel: students who participate in this program are usually people who are the most interested in the material, topics and presentations. Because a lot of the participation and results was under scrutiny to decide if you would get a job at the Vendor company, people wanted to participate in the projects to have leverage over people who were not participating, showing they were the ideal candidates.
Overall, I have to say that the structure of the program was good despite the shortcomings. I really don't see what could've been done differently, to be honest. I mean, you have students who don't know much, your backbone of the program is laid on the engineers who are crammed at work and don't get extra credit for their participation (except a pat on the back), and you rely on material that is given by the Vendor (being based on the Vendor Academy) or on the fruition of the labor from volunteers. We can't really expect top notch quality, can we?
The Webinars
The topics and the delivery of these was all over the place. You had sessions where the presenter ran out of time and had much more to say on the topic or due to bad presentation skills, he/she rambled on too much. And, you had presentations where the presenter ran through the slides quickly and didn't dive deep into the topic at hand, either because he/she didn't know or because the topic itself didn't require a lot of time (usually non-technical). As said previously, recordings are good because you can watch a presentation at your own pace. That is what I ended up doing because I could watch these at my own pace and according to my availability to watch them (usually they went live during my working hours). Each presentation structure differed from each other due to the presenter and the topic. The topics were 75% technical and 25% non-technical, roughly. Most had to do with the basics of topics such as security, networking, programming, etc. It was targeted at students and not at people who were already working, which is fine (it is the goal of the program). Non-technical topics were the most interesting: they tackled different subjects that wouldn't be touched in the slightest by the universities, and if they were, universities would be preparing students to become better professionals. Huge props to the people organizing these sessions: they taught something new and valuable to use in my career, even if the presentation was subpar. Again, with webinars, you can view at your own pace (you pause the presentation and research about what was said or what is written on the slides).
The participation from the students was mostly active and healthy, and most presenters were serviceable, with a few oddballs here and there. Participation was mostly via chat (due to presenter wanting to maintain order, rightfully so, on the participation) but several times we were allowed to speak and ask our questions (and embarrass the presenter or ourselves). Because I mostly watched the recordings, I didn't really participate in the webinars. I got some good laughs, some presentations were genuinely entertaining at parts, and learnt something from them after researching about it. The lackluster part comes from the presentation format: getting killed from boredom, looking at .ppt. Some presenters were open to answer questions after the fact, which was good for my situation, but others were unavailable. As we will learn later, attending the webinars or watching the recordings, was one of the requirements in order to participate in the final trial: the chance to work for the Vendor. At some point, attending or watching these was seen as an obligation, extracting nothing from it as a result. The disinterest from the students was emblazed once the program was coming to an end. Speaking of the students attending, some were more vocal than others (intimidation factor) and some were more stuck-up than others (inferiority complex). Meeting some of them in person, I can safely say that… a person behind the keyboard is not the same as a person in real life; you don't have the same behaviors on the internet as you have in real life, and for sure you will have different behaviors when you know that winning a job at the Vendor is on the line (chameleon behavior). This goes both ways: a person surprising you positively and a person being insufferable and a dickhead. Objectively, I am split about the webinars we had. But, looking at it empathetically, I know it was harder to do better.
The Seminars
All day passive activity, getting tired eyes (looking at the screen) and headache (bright office lights) due to the remote presentation, and having the same free catering lunch (duck rice). It sounds like I should be lavishing more on the seminars, but even with the social interaction and meeting new people in-person, the days always felt like a drag. Add to that, the long train roundtrips and the short nights of sleep made the days longer. Notwithstanding, and as explained previously, I felt they were an important part of my experience in the Vendor Incubator program. I got to have a first-hand experience of what an office of a multinational company felt like (opposed to where I was working; it was a miniscule place, even with several offices around Europe) and I got to meet people from other universities, comparing educational backgrounds from different cities (and taking conclusions from it). If it weren't for the obligatory seminars and the previous application day to get into the program, I would have never set foot in the office. I would have never showed up, because I lived in a different city from the office and because there would be no palatable reason to spend money of my own, to visit that same office. If it weren't for these sessions, I would be attending (as I found out later that some students were doing) only remotely (as it is done now due to the pandemic) and not have a second thought of going to eat duck rice again.
Seminars were also mostly technical, but we had one or two sessions dedicated to non-technical topics. In the beginning, it started out as sessions with deep technical content delivered by asshole team leads from the office where they were presenting, and halfway through, it got boring, unimaginative and it was unnecessarily long (because the presenters had to respect the time dedicated to the seminar day). Certainly, at the end, it became pointless because students who got what they wanted (working for the Vendor) stopped paying attention or not caring at all. The people I have met came from the same university and all of them had different ages, experiences and personalities. Overall as I said, the experience of meeting them was rewarding and gave me new perspective on the result of different educational programs from universities, but also how people from another city are different (or not). It allowed me to see how things work outside of my hometown. Eventually, me and two of them got selected to join the Vendor, having one of them join at the same place abroad as I. Not the best selection out of the gang, but then again, usually the people selected to these places are not the normies, in some way or another (that includes me). Competition is always afloat: even in different roles, we all have something to prove and to show to someone, especially in a probation period at work. If you are persona non grata and not part of some clique, and if the other person needs to be part of the other crowd in order to survive, naturally that person will develop short-term memory. We started working, we stopped talking. More on this later…
Seminars and presentations in-person is something that is still mind-boggling to me, in this day and age. I understand conferences are more for meet-and-greet other than boring presentations, but still… Why would I conform myself to an in-person presentation when I can have access to on-demand content and watch it myself at my own pace and at any time? Maybe this is something that changes with time, as COVID-19 also changed the way we work (at home). Fortunately, I was able to watch the recordings as well, so no harm there.
The Project
In this edition of the Vendor Incubator, there were new initiatives in order to change a bit the program's format, and in some ways, it was a good decision. It involved different topics outside of the domains usually covered in the program. One of the initiatives was the creation of several projects where different groups of students collaborated with different sponsors of the projects (this initiative would be sponsored overall by the "R&D" group of the Vendor) to participate and chime in on automation applied to different products of the Vendor. Participation was voluntary and not many people participated due to lack of time (which I was about to find out on my own), or even interest (because students were just not interested in programming), or because they didn't know how to "do programming". I decided to participate for two reasons: the project itself I chose was related to the software I was already using (being able to learn the same concept for another better software of the same nature), and because I wanted the "extra credit". By participating in these projects, you would be considered "more likely" when going through the trial day (application day for the job).
In this project, me and another student participated, with the sponsorship of a manager/lead from the Vendor office and responsible for this R&D group, in an automation project involving the creation of chat bots for a chat collaboration tool. Do you understand now what I meant previously by something better? It starts with a S and ends with a K, and it is not from this Vendor (that name is legacy and was lame to begin with). So, this is the overall feel I had regarding this project. It was pointless, it felt farfetched, and the outcome dictated it so (nothing of valuable was done). Since the beginning, me and another student were pretty much left to our own, and as usual with groupwork, you become the one-man army and you must carry the whole team throughout the project. The goal was not clear, despite trying to clarify it: what types of bots, what is the use case, what is the scope, etc. There was no discourse, the goal of the project felt like it was to evaluate how you worked in a group and your potential for the company (automation). We developed documentation, API reference, command list, and were able to create a mock. In the end, unfortunately, I learned that you can't do everything by yourself, and even more so, when I had to do the certification exam (another sweetin' the deal). All the projects' premises sounded interesting and the technologies you had to work with were compelling. The problem is that the setup was the same as giving matches to a bunch of toddlers, in order to make a fire: it would end horrendously bad, or nothing would come out of it.
The concept was nice, but the execution was flawed. I don't fault the organizers of the Vendor program for having the idea and having it approved, they are not technical people and can't evaluate the scope of certain things. I blame the lead of the "R&D" group, trying to exploit students to do work that should be done by an actual R&D group and by paid researchers. In desperate times comes desperate measures… but desperate people (like I was in this situation) latch on, anyway.
The Activity
Believe or not (having mostly a technical focus), I like to learn languages and cultures and find it extremely rewarding, having been one of the best parts of the program; at least that is, when you got to talk to people from other countries (before you were misunderstood by what you said; "it is a cultural difference!"). Language exchange (for the English language) was another one of those activities that was put into place to help students who didn't speak English properly (you would be surprised) and to allow students to help other students in this endeavour. Unfortunately, it didn't really pan out to be what was envisioned. The activity was comprised of two groups with two leads: each group would have a different outline of the sessions, but it would be pretty much the same in the end, despite the difference in the topics. As before, I saw this as an opportunity to show that I would be a good candidate. I did not mind helping other students in improving their English, but I did not need to better my English as much as they did (at least not in this setting). It ended up being another burden in my journey throughout the program.
As expected, it did not last long. The leads were busy, life got in the way, and the sessions did not continue. Students who needed the language exchange were left cold turkey, and no answer was given to the abrupt stop of the activity. Again, I appraise the organizers in trying something different and in pushing into organizing some of the most important things needed when working in a customer-facing role: clear and understandable communication. If you can't speak English in a comprehensive manner, don't bother with the technical details (or at least I thought so, before starting to work at the Vendor). You would think that when contacting support engineers, managed services engineers or consultants, you would get someone who you can understand when he/she speaks, but then again, the people who are responsible for things, don't know how to cross the t's and dot the i's. Life has always a way of surprising you and this was another one of those times.
The Exam
Another component of the Vendor Incubator program was to successfully complete a certification exam. The point of this was to show that you could organize your own time in order to self-study and pass a certification exam, because the Vendor needs its engineers (for the most part) to be certified. It gives "credibility", "seniority" and "knowledge" (in some cases) to the engineer and it shows this to the customer (from the email's signature and the Linkedin profile). Most students were not aware or familiar with certification exams. In order to get to work for the Vendor, students needed to pass an exam. There were two situations: students who did not have any certification done, needed to pass the Level 1 certification (one exam); and students who had already passed the Level 1 certification, could pass one of three exams related to the Level 2 certification, get advantage over other students in the application process to the job (because you did more than the others?), or just go to the trial day with the Level 1 certification done (but without the advantage). Fucking convoluted. Access to the material to self-study was given and students were required to study on their own.
I was very lucky: I passed the Level 1 certification long before the program and did it properly, by going to the Vendor Academy and working with real equipment, learning everything from scratch. This is the real preparation, fiddling with equipment for a year (in classes and outside of classes) and learning along the way. I don't think reading text, watching videos and typing commands into a simulated/emulated environment prepared beforehand is going to shape any student for a customer support role, especially what is covered in the certifications (which is not real-life troubleshooting). Knowing the real reason behind this requirement for the application and knowing my situation (both the certifications I did and wanting to move on), I knew I had an advantage, despite the unfairness of this. I took advantage of it. Organizers should have given the students an opportunity to do the certification, without any special requirement whatsoever. If they don't do it or want to do it (as I witnessed)… maybe they might not be interested in the job, at all.
The Trial
D-day arrives and I remembered it clearly: I took the day off from work and I was preparing everything the weekend before. Pamphlets for my presentation made in Adobe Illustrator and Photoshop (as it was done first time around), prepared the speech, went over a few technical topics, researched about the company, etc. The usual stuff (most of it) when you apply for the job. A lot was on the line: I was unhappy at my current workplace (I was an intern and wasn't doing an intern job, which is learning from work) and I didn't want to work in my country (which was proven to me later that it is not a matter of territorial boundaries); I was tired of living where I was living (because I wanted more and I was tired of my surroundings); and, ultimately, I wanted to move on (much as I also did recently). It wasn't as much of a matter of desiring to work at the Vendor (as it was proven later that year and, even more, a few years later), although I was very honored to be chosen and to work there… it was about being somewhere else where I could develop myself and my career (which despite all the rocky paths, it did happen).
This was one of the most important days of my life: I saw human nature in extreme poles, and I saw the meaning of ulterior motives. The presentation went very well, the interview with HR/Recruitment went very well, the basic exam (as last time) went very well, and the troubleshooting exercise went very well. I presented myself as genuinely as possible but prepared everything I could prepare without sucking it up. What was surprising to me were the people: some students who were attending the Vendor Incubator program quickly became unfriendly and/or became self-centered when it was time for the real deal. Looks were given, comments were made ("why him?") and the game got dirty (bad mouthing). I know that it was a big deal to get into the Vendor and to work for them (even if it was not my main motivation, anyway), but sneaky tactics was the least of my expectations to be honest. Our brains are wired for morality, justice and progress to benefit ourselves, not to partake in a selfless fight for development of every one of us, as I learned. People are quick to change their moral values depending on which rule means "more benefits" for them, instead of others. I am not saying I am completely pure, but I am also not completely corrupt either. As the day progressed, the more intense it got. Fortunately, I was alone on these sessions and was able to be on my own. By the time I was done, it was time to collect my things and go home. My task was done and all I had to do was wait for a decision. It was a weight lifted off my shoulders as I was preparing very thoroughly for this moment for some time, and it meant the world to me. If I would have been rejected, I can't lie, I would've felt crushed, but it wouldn't have invalidated the Vendor Incubator experience. Fortunately, I was accepted (more on that later) but the whole process felt like a snakes and ladders game.
The Waiting
Working, studying and anticipating a decision, for a few weeks. Those were very stressful and brutal weeks, as I have already implied. The talks between each other ("what did you answer?"; "what did you say?"; "what did you present?", etc.) were constant and people were trying to figure out and guess what would be their probabilities of being chosen. I tuned off at that point and just mutted my experience to others, just to have peace of mind and not think about it (what was done, was done). Competition was lively but not for the right reasons. I already knew this from the trial day and anticipated this from attending the whole Vendor Incubator program. It was not new to me.
The worst part was not attending the remaining of the Vendor Incubator program while waiting for an answer but going to work and not knowing what your future would be. Would I stay in my hometown, living as I was living and appearing in the office not knowing if I would have a permanent job after the internship? Or would I move abroad, work in another place and start my new life (alone) somewhere else? This was the most stressful part: the unknown. One day I was at the office, working, and fucking disappointed with my job and with some of the people around me. I think at this stage in my life, I understand where they come from, but at that time I didn't (it's called experience). I would learn later what to expect in this kind of scenarios (companies). When you least expect… you know the rest. I got the call.
The Decision
One of the most important calls of my life because it drastically changed my life. The decision was that I was accepted. I was in and I felt relieved. At that specific time, It felt really fucking good because I could leave the rotten place I was at (everything) and say goodbye once and for all to where I was. I would learn later that you should not go back to the places where you were not happy, or places where you had happy memories (they are not the same places anymore). I revisited several times all of what characterizes the time and space of all these spots, and everything moved on. Everything moves on, with or without you. I also realized that there are connections that matter, and you keep, and some that are superficial, and that you discard. I learned it both ways (keeping some and losing some) and am still learning.
I prepared for months before the departure: learning the foreign language, learning about the city, learning about the country, learning about its culture, preparing for the role I was about to take, asking questions (and not getting answers), etc. A lot of preparation and a lot of expectations came with it. I was finishing the school year and was about to leave work, and all that was on my mind was the flight to leave my country of birth. But before that, I had one more task to do…
I was contacted by my soon-to-be-employer, specifically people part of the Vendor Incubator program. They liked my enthusiasm and appreciation for the program and wanted me to talk a bit about my experience. To be honest, I was happy to talk about it as I thought that overall, it was a good experience for a student and completely worthwhile trip. At the same time, I knew there were problems with the program. Conflict arises: do I not go and make up an excuse; do I go and tell the absolute truth and maybe fuck up my chances of going to work abroad; or do I go, tell the "good story" and get some good Samaritan points in my repertoire? I went with the third option and learned early in life (but perfecting it as time went along) that sometimes you got to "swallow some frogs".
I really did not enjoy the experience: not many students showed up (it was exam season), not many students were interested (fiddling with their thumbs), and to be honest, I did not have much to say (what could I say?). I felt like saying what I said, would not really make up the minds of these students. It is up to them to decide if they want to apply for this program and participate; nothing I will say will have a role in their decision, frankly speaking. It felt like a promotion: "join now". Looking back at it, it was a promotion. From one side, I understood, and it was the least I could do for them (especially given the opportunity I had, even if I earned it). On one side, it felt wrong, and I felt used. I learned a lesson here: don't say "yes" to everything and be careful with what you sign-off on. Little did I know, the people I met at this event, and responsible for this event, were a sample of what I was about to face at the office, when I would start working abroad.
The Impact
In this journey you can count on a few people and places, and those connections only grow stronger when more genuine and those places only feel more special when more peculiar, and I learned this even more throughout the years living abroad. The Vendor Incubator was life-changing experience to me because it allowed me an opportunity to change what I didn't like and to look for something else, drastically and quickly, not necessarilly what I learned out of it. Honestly, it will be something I will never forget, even with everything that has happened afterwards.
I met people in this program: some turned out to be friends (very few) and some turned out to be people that are worthless (a lot). I understood that if you make a tremendous effort towards people, feeling like you are being someone you are not… maybe that person is not worth it after all; suum cuique (may all get their due). I found places due to this program: some places have a "place" in time, and sometimes, if you feel that it is not right for you and for your moment, maybe it is time to move on. It doesn't make it a bad place; it just makes it inadequate.
Vendor Incubator program meant to incubate new professionals for a new career. I prefer to see it from another angle: the Vendor Incubator program allowed for the nourishment of a new free, independent and grown individual. It allowed me to begin my journey, and for that, I am eternally grateful. It meant a lot, so I hope to return the favor… it is not a goodbye, but a see you later.
Blog posts about Information Technology, Information Security Industry and Life. Whatever comes to my mind.
---